I've been looking for a set of upholstered benches forever (to put under my console in our entry) but I so rarely see ONE bench much less a matching pair that I'm not all that optimistic. I've done everything I can, short of offering a kidney, to get a friend to part with her pair of vintage x-stools (that she picked up at a local auction for something ridiculous like $115, makes me ill to even think about it) with no luck. I can't bring myself to pay ebay prices either. So I'm still benchless.
I came across these last weekend and only considered them for about 20 seconds before moving on. They're just not what I really want.
Then I started thinking about how they aren't totally unlike some of the Paul McCobb styles like these:
My wheels started spinning along the lines of painting the bases and having a box cushion top done on them. Then I remembered the likely cost of that cushion and that these aren't want I really want.
Then I came across this photo from Jenny's moving sale on
LGN
and I started thinking about the benches again.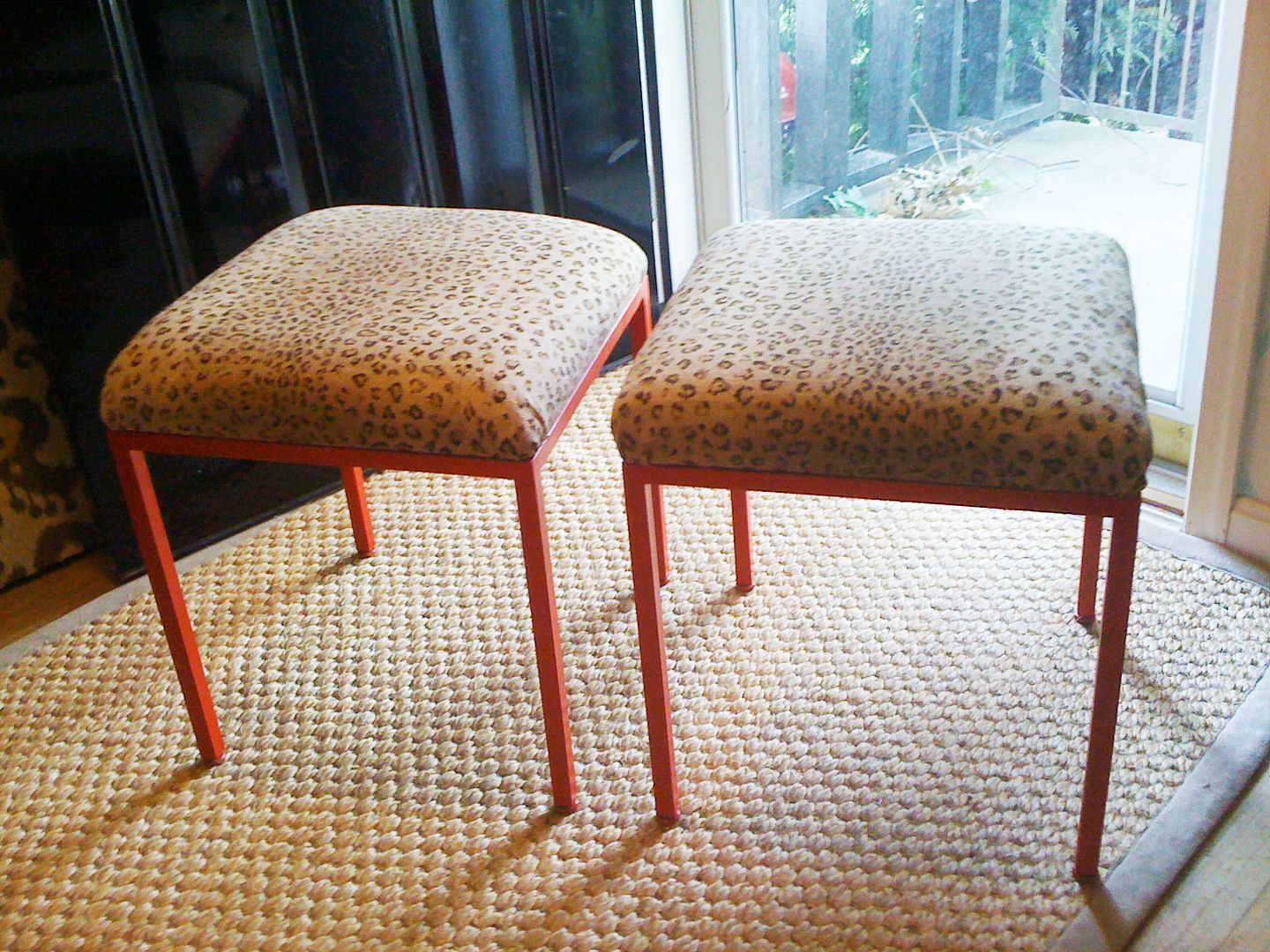 via Little Green Notebook
So now I'm back to pondering the little metal benches. Who knows when I'll finally come across the perfect vintage upholstered pair? Am I nuts for thinking that $75 seems like a small price to pay to feel like my house is ever so slightly more together?