One failed delivery attempt at a time.
We purchased the Crate & Barrel Cabria table about a month after we moved into our house (thanks to couple of wedding gifts!):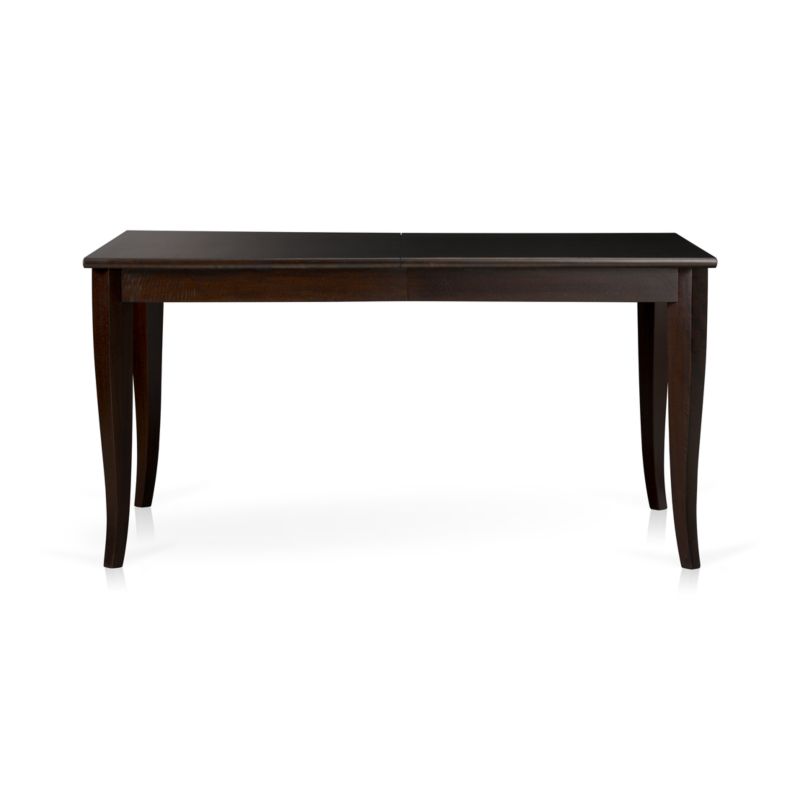 I then bought upholstered chairs with legs the same color of the table, this is one of the few items I have a hard time NOT matching. If the wood colors are going to be close I want them to be really close.
When we returned from an extended trip I noticed a split clear through the top of the table. I don't know if it was always like that or if the lack of humidity due to the weather caused it. Either way, I called Crate & Barrel's customer service and they promptly arranged for an exchange. I was totally impressed by the fact that they were willing to do the exchange with very little discussion 4 months after delivery.
That's where I stopped being impressed.
Since the first exchange I have rejected 5 different tables, waited 6 weeks during a backorder period and still have a defective table.
The new round of tables have all had issues with the way the leaf fits into the table.
Customer service tried to tell me that this was the table design. Hah. The first table I exchanged had a leaf that fit into it properly. The table on display in the store has a leaf that fits into it without any gaps. Why can't I get a table that has a leaf that fits into it?
In addition to the issue with the leaf several of the potential exchanges arrived with tops split clear through, just like the first one I exchanged. After reviewing the comments on C&B dining tables it would appear that this is not an uncommon complaint
Initially customer service was very helpful and convinced they could make it right, promised to inspect the next table before it was delivered to me. Only to have the next several deliveries rejected. Now they want to know what I want to do.
Clearly I want the non-defective table that I bought and paid for, but I'm just not optimistic at this point. But I'm still really disappointed by the fact that I'm getting the clear impression from them that they just want to give me a full refund and be done with me.
So, I'm going to look at this Z Gallerie table tomorrow
Fingers crossed!